1,500 deals for
jewellery
Store

Jewellery Type

Gender and Age

Stone Type

Jewellery Material

Gemstone Color

Style
-82%
Philip Jones Jewellery: Rose Gold / One Set
44.99
£7.99
+ £1.99 shipping
-83%

Philip Jones Jewellery: Silver and Rose Gold / One of Each (Two Sets)
89.98
£14.99
+ £1.99 shipping
-80%

Mestige Jewellery with Crystals from Swarovski: Firefly Set
59.50
£11.99
Free Shipping
Jewellery Roll
£26.89
Free Shipping
-83%

Philip Jones Jewellery: Silver / Two Sets
89.98
£14.99
+ £1.99 shipping
-80%

Solitaire Crystal Jewellery: Earrings
19.99
£3.98
+ £1.99 shipping
-82%

Philip Jones Jewellery: Silver / One Set
44.99
£7.99
+ £1.99 shipping
-83%

Philip Jones Jewellery: Rose Gold / Two Sets
89.98
£14.99
+ £1.99 shipping
-75%
Six-Piece Jewellery Gift Set
54.99
£13.99
+ £1.99 shipping
-65%
Mestige Jewellery with Crystals from Swarovski: Autumn Earrings
31.50
£10.99
Free Shipping
-79%

Mestige Crystal Jewellery: Luxurious
77.00
£15.99
Free Shipping
-74%

Silver-Coloured Jewellery Trio Set
49.99
£12.98
+ £1.99 shipping
-65%
Solitaire Crystal Jewellery: Necklace
19.99
£6.98
+ £1.99 shipping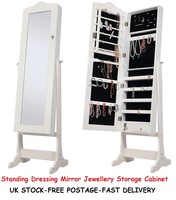 Jewellery Storage Mirror Full Length Cabinet Standing Dressing Mirror Bedroom
£88.98
Free Shipping
Small Jewellery Box
£21.89
Free Shipping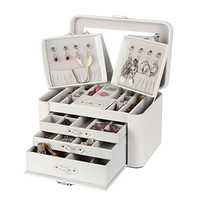 Large Jewellery Gift Box Birthday Present Gift Vintage Necklace Storage Organise
£72.31
Free Shipping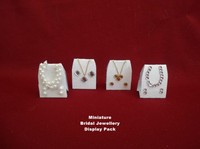 Miniature Bridal Jewellery Display Pack
£4.00
+ £1.30 shipping
Due Home – Standing Jewellery Box Mirror With Light, In White Lacquer...
£109.76
Free Shipping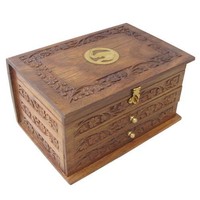 2 Draw Jewellery Box With Elephant Brass Motif Hand Carved Floral Design Gift
£49.99
Free Shipping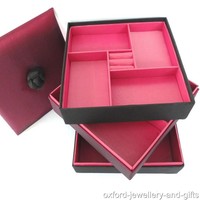 Luxury Jewellery Box, Ruby Satin. Stacking Layered Design. By Seek Unique
£29.95
Free Shipping
Large Mirrored Jewellery Box With Inset Crystals 28cm X 20cm X 12cm
£100.00
Free Shipping
Joma Jewellery Rose Gold Sweetheart Bangle
£41.83
Free Shipping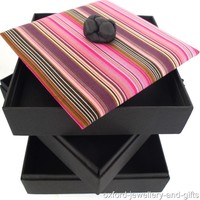 Layered Jewellery Box. Contemporary Design, Pink & Black By Seek Unique
£25.95
Free Shipping

Indian Costume Jewellery Necklace Set Earrings Tikka Head Piece Wedding -j2
£9.98
Free Shipping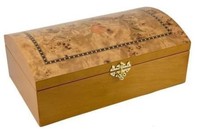 Andra Jewellery Box
£69.51
Free Shipping
Boutique - Large White Jewellery Box With Mink Velvet Lining
£73.79
Free Shipping
Wooden Jewellery Box Hidden With Hidden Drawers Mother Of Pearl Inlaid Lacquer
£39.98
Free Shipping
Large Jewellery Gift Box Birthday Present Gift Vintage Necklace Storage Organ...
£50.69
Free Shipping
Jewellery Cabinet Home Mirror Organiser Floor Standing Storage White Bedroom
£84.99
Free Shipping

Beautify Black 3 Drawer Jewellery Box
£26.59
Free Shipping
Polished Sterling Silver Wave Cufflinks Jewellery
£74.50
Free Shipping
Fenella Jewellery Box
£48.39
Free Shipping
Wooden Jewellery Box With Mirror Fitted, Mother Of Pearl Inlaid, Flowers & Bird
£36.98
Free Shipping
Due-home – Standing Jewellery Box Mirror With Light, In White Lacquer Finish, ↔
£108.54
Free Shipping
Legler Jewellery Cat
£16.00
Free Shipping
Heritage Wooden Jewellery Box With Lock And Key Cherry
£54.95
Free Shipping
Jewellery Tree
£36.76
Free Shipping
Boutique - Large White Jewellery Box With Mink Velvet Lining
£76.65
Free Shipping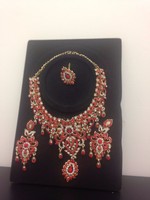 Red Indian Costume Jewellery Necklace Set Earrings Head Piece Wedding -n1
£18.99
Free Shipping
Red Indian Costume Jewellery Necklace Set With Earrings Head Piece Wedding-m1
£16.99
+ £2.99 shipping
Related Searches
Beads
,
Bracelet men
,
Dangle earrings
,
Gold bracelet
,
Gold earrings
,
Hoop earrings
,
Jewellery set
,
Jewellery wholesale
,
Leather bracelet
,
Long necklace
,
Pendant
,
Ring
,
Silver bracelet
,
Silver earrings
,
Silver necklace
,
Stud earrings
,
Swarovski earrings
,
Vintage jewellery
,
Vintage necklace
,
Watch