Store

Category Type

Brand

Material

Colour

Cookware Type

Tableware Type
-60%
Morphy Richards Accents 6 Piece Storage Set - Black
99.99
£39.98
+ £1.99 shipping

Chaumont 4 x White Wine Glasses , Clear
£18.00
+ £5.95 shipping
-68%

Morphy Richards special edition bread bin in azure
79.99
£25.99
+ £1.99 shipping
-58%

Morphy Richards 974000 bread bin - Barley
39.99
£16.99
+ £1.99 shipping

Wilton Checkerboard Cake Pan Set 3 Pack
£10.00
+ £3.50 shipping

BioChef Arizona 8/10 Tray Non Stick Sheet - Packs
£14.00
Free Shipping
-64%

One Typhoon Living 28cm pancake pan
24.99
£8.99
+ £1.99 shipping
12-Piece Knife Set Red
£14.99
+ £1.99 shipping
-62%

Morphy Richards Accents three-piece pan set: black
129.99
£49.99
Free Shipping
-75%

Tower taper two-piece frying pan set - grey
59.99
£14.99
+ £1.99 shipping
-32%
vidaXL Grill Pan Cast Iron 24x23 cm
21.99
£14.99
Free Shipping
-47%
5 Piece Ceramic Pan Set Induction
33.99
£17.99
Free Shipping
-80%
Bormioli Rocco 7 Piece Dedalo Whiskey Set [007236/025361]
49.99
£9.98
+ £1.99 shipping

Rinkit Tallo 6 white wine glasses
£8.98
+ £1.99 shipping

Bormioli Rocco Sorgente whisky tumbler glasses - 460ml (16oz) - Set of 4
£8.98
+ £1.99 shipping
-68%
Thumbs Up Eight pint shot glasses (two sets of four)
39.98
£12.98
+ £1.99 shipping
-63%

Star Wars Glass Cutting Board BB-8 (SW03419)
29.99
£10.99
+ £1.99 shipping
Bormioli Rocco Pack of six Inalto Arte Acqua tumblers
£9.98
+ £1.99 shipping

Tondo Tumbler glasses set of 12
£8.98
+ £1.99 shipping
-63%
Lolita wine glass - Chocoholic - 1-Pack
18.99
£6.98
+ £1.99 shipping
-72%
Morphy Richards 5 Piece Pan Set With Tool Set - Black
129.99
£36.98
+ £1.99 shipping
-48%
Jamie Oliver 16-piece essentials dinner set
67.49
£34.99
Free Shipping
-11%

Vintage-style 1.8L mixing bowl
13.49
£11.99
+ £1.99 shipping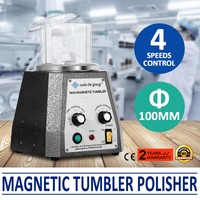 T100 Magnetic Tumbler 4 Jewelry Polisher Finisher Super Jewelry Polishing Tool
£152.50
+ £16.00 shipping
Magnetic Tumbler 100mm Jewelry Polisher & Finisher Machine Jewelry Tool On Sale
£179.00
Free Shipping

Lawn Aerator.
£24.99
+ £3.95 shipping
Bespoke Barware Gold Metal Pineapples
£40.00
+ £4.49 shipping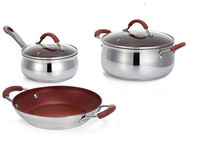 Cook's Essentials Colour Smart 3 Piece Stainless Steel Pan Set. Red
£58.99
Free Shipping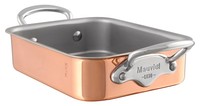 Mauviel Copper Roaster 14x10cm Ss Handle
£102.65
Free Shipping
Alessi Eat.it Table Forks, Set Of 4, Silver
£60.51
Free Shipping

Typhoon Vintage Americana Bread Bin.
£44.99
+ £3.95 shipping
Snapdragon Personalised 'Your Child In A Land Rover' Water Bottle
£19.50
Free Shipping
Arthur Price Of England Silver Plated Silver Plated Tea Strainer, Silver
£74.02
Free Shipping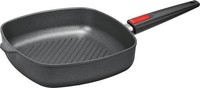 Woll Nowo 28 Cm Square Griddle Pan With Detachable Handle
£94.81
Free Shipping
Pomona 0.28 Litre Coffee Mug Set Of 6 Multi-colour
£67.99
Free Shipping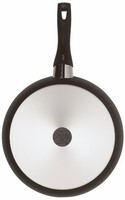 Ballarini Rialto Thermopoint 930l40.32 Sautã© Pan 32 Cm
£54.22
Free Shipping

Out There Interiors Oriental Fusion Dinner Plate
£113.00
Free Shipping
Richardson Essentials 6 Piece Knife Set.
£9.79
Free Shipping
Lodge Round Wood Underliner
£56.09
Free Shipping
Related Searches
Bathroom faucet
,
Crochet kitchen towels
,
Delta kitchen faucet
,
Digital bathroom scale
,
Digital food scale
,
Digital jewellery scale
,
Digital kitchen scale
,
Digital pocket scale
,
Digital postal scale
,
Digital scale 001
,
Kitchen faucet bronze
,
Kitchen silicone
,
Kitchen sink
,
Kitchen towel set
,
Kitchen towels red
,
Moen kitchen faucet
,
Oil rubbed bronze kitchen faucet
,
Postal scale
,
Vintage kitchen towels
,
Weight scale